Social media management and training company, Introtweet, showcased their expertise at the UK's top trade show for gifts and homeware, Spring Fair, this week.
Hosted at Birmingham NEC over five-days, Spring Fair is the UK's number one home and gift show for the retail industry. Connecting people from all round the market, the show offers the latest news, trend-led design, expert-led seminars and industry insights.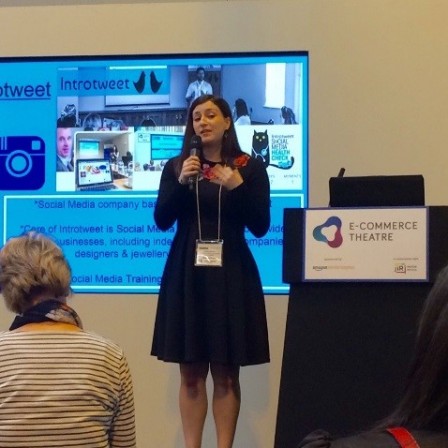 Returning to the show for the third year, Introtweet delivered an expert social media masterclass, followed by 1:1 social media health checks. The duo was also asked to participate in an industry roundtable discussion with businesses in the homeware sector. The roundtable discussed the importance of social media for businesses within the retail sector and Introtweet offered its top take-away tips for 20 delegates.
Introtweet's social media masterclass was impressively-attended, with more than 100 retail professionals keen to learn from Founders, Laura and Pete. Together, they gave an introduction to the social platforms, shared their Introtweet mantras and explained how to maximise the different features for retail businesses. A Q&A session concluded the masterclass, followed by individual, social media health checks conducted by the team for more than 20 businesses.
Laura Brown, Managing Director of Introtweet and co-presenter at the Spring Fair, comments, "Businesses in the retail sector really understand the importance and value of social media, and are keen to develop their skills and knowledge. Social media is an incredibly powerful tool for businesses of all types and we were delighted to hear some fantastic success stories. We have shared our expertise and hope this has inspired businesses to take their social media activity to the next level."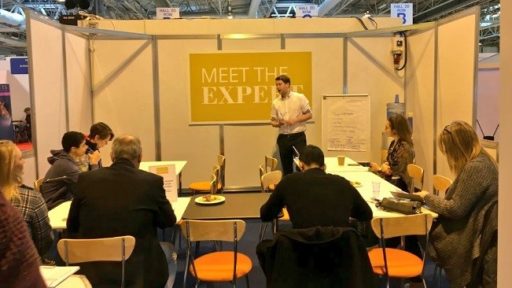 Facebook was highlighted as the most prominent platform for retail businesses, with delegates eager to learn more about the platform and its advertising options as a hot topic for the industry.
Laura concludes, "Spring Fair continues to impress us with its huge numbers, amazing delegates and great exhibitors. We thoroughly enjoyed being involved and are already looking forward to the next event!"
Introtweet have already been invited back to present at Autumn Fair in September 2017, which will also be held at the NEC in Birmingham.
To see Laura and Pete in action at Spring Fair, you can watch a Facebook Live session through the Introtweet Facebook page: www.facebook.com/IntrotweetUK.
For more information about Introtweet, please visit: www.introtweet.com.
For more information about Spring Fair, please visit: www.springfair.com.