We were delighted to visit the London office of multi-national leaders in the printing industry Heidelberg last week. During our time in Brentford we delivered our 3 hour LinkedIn for Business Workshop to 13 members of staff, all of whom brought varying degrees of knowledge and different job roles with them.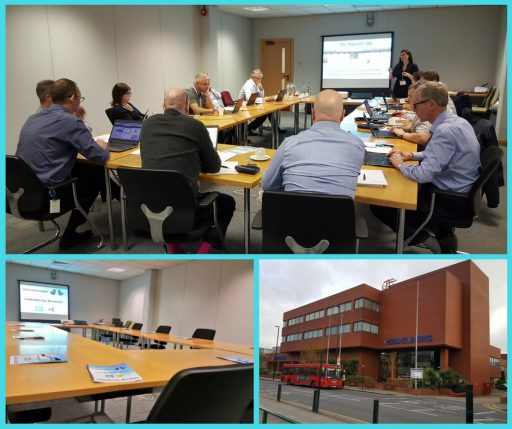 Our interactive session revolved around introducing the Heidelberg staff to the potential of LinkedIn, the key features of the platform, our recommendations on daily activity and finally a discussion on strategy, both for the attendees as individuals and for Heidelberg UK as a whole. We take great pride in ensuring, through interactive activities and 1-2-1 support, that each attendee is able to implement immediately the knowledge we pass on during the session and we were delighted that this was once again the case.

The inclusive nature of the session which included staff with different levels of experience and different job roles led to a fantastic energy created by different ideas and different perspectives on how these LinkedIn features can be put in to practice. We were delighted with the feedback from all those who attended and look forward to returning to Heidelberg in the New Year to deliver further LinkedIn workshops.
If you would like to know more about our in-house training services please get in touch at hello@introtweet.com.