To say a big THANK YOU to our Introtweet Community & supporters we're offering TWO fantastic Black Friday Deals!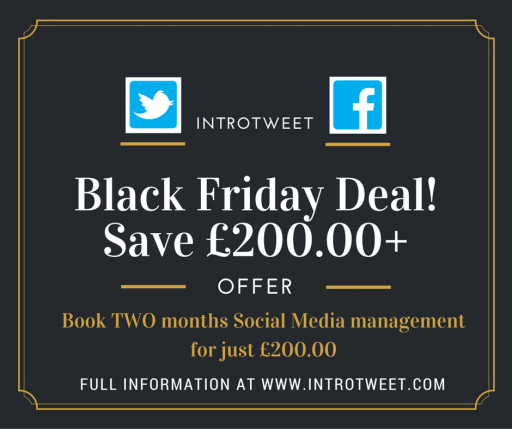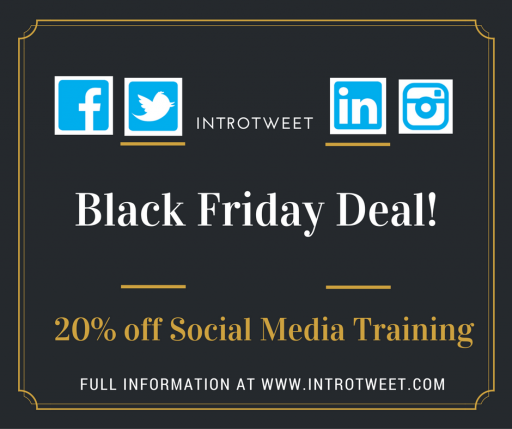 For one day only you can book TWO months Social Media Management for just £200 OR you can get 20% off any of our Introtweet training sessions.
To book, please email us at hello@introtweet.com & let us know which Black Friday deal you would like to take up!
*Bookings will be taken on Friday 25th November ONLY but interest can be registered beforehand*
* Social Media Management is for one platform only (eg Facebook, Twitter etc…) and can be either December 2016 to January 2017 or January 2017 to February 2017. Please get in touch to learn more! 
Learn more about our Social Media Management here! 
T&C's
*Training sessions = 1-1 sessions, sessions with 1-3 attendees or large workshop style training.
*Training can be booked for any date in December 2016 & any date in 2017 but it must be paid for/invoiced upon booking.
*Our Social Media Management offer is available to new customers only