Thank you SO much to everyone who came to our first #TweetOverCoffee event! A packed house, a brilliant atmosphere & lots of amazing selfies flying everywhere! A fantastic morning.
There was open networking, the 'classic' 30 second round, a Social Media talk by us all about the new features & the future of Social Media, a roundtable discussion & Twitter Networking!
We even gave away a box of our famous Introtweet cupcakes to the lucky winner of our best #TweetOverCoffee best selfie competition…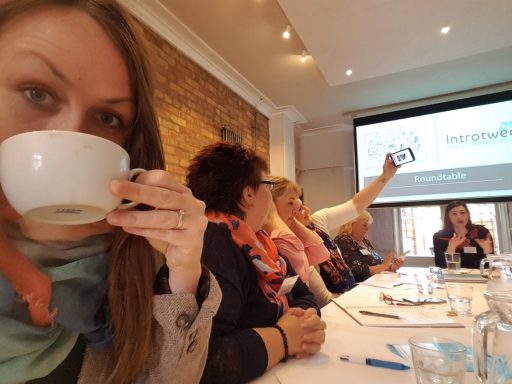 If you would like to be the first to hear about our NEXT event please let us know your email at hello@introtweet.com & we can add you to our interest list! See you there.