Have you noticed the new Media Studio over on Twitter?
🐦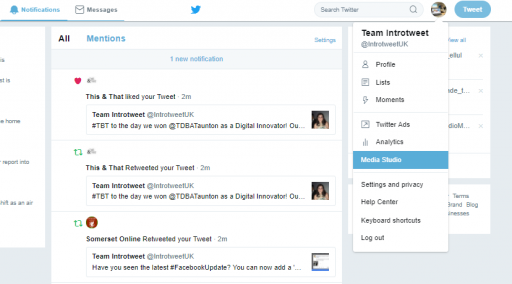 You can now schedule your tweets from within Twitter! We still LOVE
TweetDeck
though for all the extra functionalities you can add to personalise your Twitter experience – but still, this is a brilliant update & great to see Twitter having this in-built function finally! 
😍
Do be careful with Twitter scheduling though – when scheduling you can't tag other businesses in your photograph tweets – which is an amazing function for spreading your tweets far & wide!
Always try & live tweet as much as you can – but, now you know this Twitter update or TweetDeck are here for you whenever you have a too busy day to tweet!