Social Media Masterclass!
Pete and myself had a fantastic time yesterday delivering a
Social Media Masterclass
to nearly 100 people at
The Autumn Fair
at the NEC in Birmingham.  It was a brilliant day and we loved using our teaching skills to impart a few tips and tricks to our attentive audience.The Masterclass focussed on
Facebook
,
Twitter
and Instagram and was designed specifically to aid retail businesses in their efforts on Social Media.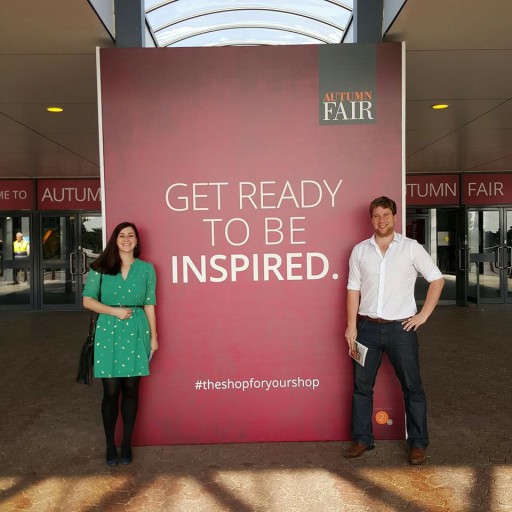 How can Social Media work for your business?During the 30 minute masterclass we were able to discuss a number of tips and tricks that can help any business looking to make the most of their Social Media presence. For example:* Engage to get engagement – Engagement will not just happen naturally straight away – you need to encourage engagement by taking steps to engage with others yourself. This could including sharing other pages content, commenting on other pages posts and spending time liking other pages.
* Ask your audience questions – People enjoy to be asked for their opinion and it's human nature to want to respond and therefore engage with you. This type of call to action will make your audience feel valued and help you to build a relationship with them.
* Vary your content – Facebook decides whether or not to show your audience your posts based on a strict algorithm of your past engagement & how useful it deems your post to your likers – sharing similar content over & over again is not deemed valuable!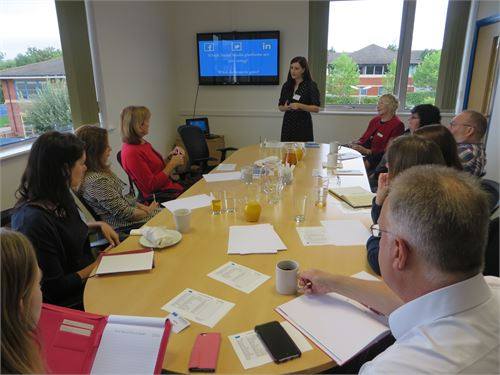 The Social Media Masterclass was just one speaking engagement we've been involved with recently. I spoke at a seminar for the Somerset Chamber of Commerce discussing how to utilise Social Media for the small manufacturer. It was fantastic to be involved with a Somerset Chamber event and to have the opportunity to meet so many other fantastic local businesses.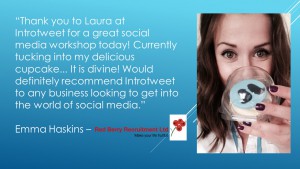 The first of our 6
Social Media Workshops
is now just
8
days away! Our
Facebook for Business – Beginners
Workshop in Taunton is the perfect way to learn everything you need to know to launch your business on Facebook. If you have a Facebook business page but are not sure how best to utilise its features, this could be
the workshop for you
!