We know. Facebook Live strikes up a great fear inside you & you can never, ever, ever see yourself streaming Live to your Facebook audience. We have heard this numerous times from clients, supporters, our Social Media audience, people at networking events… – you name the group, we have heard it from them.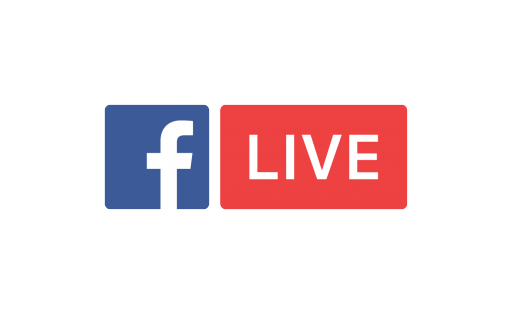 When Facebook Live appeared some jumped on the wagon straight away & are now Facebook Live Pros, whilst some recoiled in shock at the thought of going Live! The trouble is, (most of) those that recoiled are still scared about the thought of going Live – it's become a big demon for them that just can't be destroyed!
I guess, at Introtweet, we were somewhere in between these two camps when we filmed our first Facebook Live on our Facebook Business page a few weeks ago. We had done mini Facebook Lives to members of our Social Media Health Check & had streamed some of our Social Media Seminars Live to Facebook from the NEC in Birmingham – but we were yet to take the plunge on our main Facebook page! Numerous reasons were stopping us, but the move into our new Introtweet HQ in Taunton, seemed the perfect time to launch our fortnightly Social Media Q&A sessions!
So, with a mixture of nervousness & excitement we pressed LIVE & will never look back. Why?
Our first Facebook Live has now had 2,600 views in a couple of weeks, with our second Facebook Live reaching 2,500 views in just under 24 hours! This is an enormous opportunity for us to reach our existing audience & work to build a new community of followers who are itching to learn more about Social Media.
We have had AMAZING feedback from our Facebook Lives – from existing supporters, businesses we had on our Introtweet radar, to completely new faces popping up from nowhere- we have had so many tweets, Facebook comments & reviews sharing how useful they found our Facebook Live & how many tips & tricks they had gained. Even businesses who haven't watched our Lives have messaged us sharing that they keep seeing our amazing Facebook Live feedback everywhere & they need to find our replay.
It's the perfect opportunity & platform to showcase our expertise – all using a free tool whilst based within our Introtweet HQ. We know that we are clued up when it comes to all things Social Media & it's fantastic to show this to our audience. We are always saying during our training & workshops to consider exactly 'Why' people have liked your Facebook page; we know our audience want Social Media tips & news, so it's fab to share these with them!
One of our viewers messaged us saying it was so inspiring to see all the likes, shares & comments during our Facebook Live! They are looking to begin their own video/Facebook Live journey & it was brilliant for them to see us run a successful Live & have great feedback whilst doing so.
It's also wonderful to showcase our business so openly! We are very proud of our business, our expertise & our new Introtweet HQ in Taunton – so it's great to show this within our Facebook Lives.
Lastly, but by no means list, we have gained enquiries as a direct result of our Facebook Live. Some from businesses who never would have found us if it wasn't for our Live – OR, from businesses who have been watching us for a while to learn about our business & then made an enquiry directly after watching our Facebook Live. People buy from people after all!
So, come on – take the Facebook Live plunge! We will be your first viewers & your number one fans.
If would like to learn about our Social Media Management or Training services at Introtweet please visit www.introtweet.com or email us at hello@introtweet.com.