Introtweet recently worked with Burgess Yachts,the global superyacht industry leader in the sale of luxury mega yachts over 30m, to deliver a bespoke Social Media workshop at their Monaco office. Introtweet were approached after they had previously delivered training to six members of the Burgess Yachts London marketing team to fantastic feedback.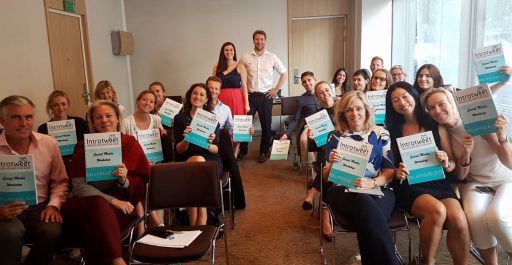 Laura & Peter worked alongside Richard Shead, Burgess Brokerage Sales and Marketing Manager, to create a bespoke Social Media workshop to explain what Social Media means to the Superyacht industry. A workshop was created to follow the brief, whilst also ensuring Introtweet's interactive & engaging workshop style was maintained. On 19th September 2017, the pair travelled to Monaco, to deliver the bespoke workshop to brilliant feedback both from Richard & all twenty workshop attendees.
"My brief was clear, I wanted a course designed to explain clearly what Social Media means to the Superyacht Industry, why we should use it and what it means to our business. With delegates ranging in age and experience it was a wide complex brief. I was keen to create a workshop that would focus on the key areas, involve our competitor set and be interactive.

Introtweet not only understood the brief but delivered it to perfection holding the room for the entire day, no mean feat when you have 20 people glued to their mobiles 24/7! I would have no hesitation in recommending Introtweet and the fact that every delegate is now posting confidently, with a far greater understanding is proof of how successful the course was."

– Richard Shead: Burgess Yachts Brokerage Sales and Marketing Manager
Laura, Introtweet founder, comments – "Travelling to Monaco to work with a company such as Burgess Yachts was an incredible opportunity for our business & we look forward to working with Burgess in the future to deliver further training to more of their team."
Introtweet are a Taunton based Social Media business providing Social Media workshops and management to a range of businesses across the UK and internationally. To learn more about Introtweet please visit www.introtweet.com or email Laura and Peter at hello@introtweet.com.