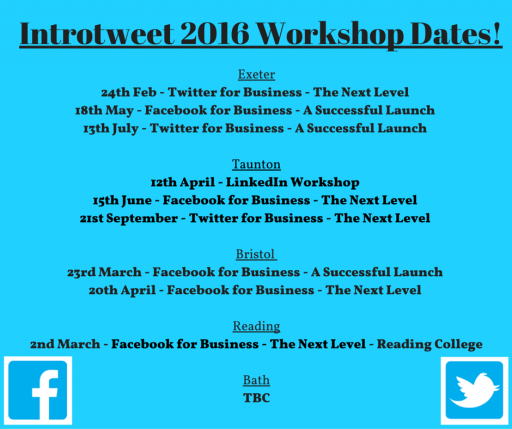 After a fantastic 2015 our Social Media Workshops are returning in 2016 and we're delighted to be taking them all across the South West!
As well as returning to Taunton and Exeter we will also be taking our Facebook and Twitter Workshops to Bristol and Bath! We are also introducing a new LinkedIn half-day Workshop; stay tuned for more details of those!
For more details of our 2016 Workshops dates please visit http://goo.gl/sVf4eI or contact us on hello@introtweet.com. If you would like to see what previous attendees have made of our Workshops, please take a look at Workshop testimonials page.