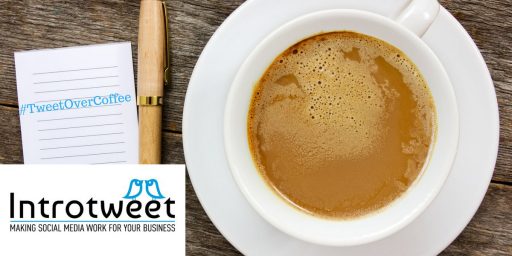 Following on from the success of our Social Media workshops which we have run in Taunton, Bristol & Exeter we are launching our Introtweet Social Media coffee mornings! A chance to pick up Social Media tips, have access to two Social Media experts & network with local businesses.
We would absolutely love you to join us at the gorgeous Corner House Hotel in Taunton – tickets are just £5.90 & this includes coffee & pastries.
Our Social Media coffee morning gives local businesses, charities and individuals the chance to pick up Social Media tips via our Introtweet Social Media Masterclass seminar & Q&A session, discuss all the latest Social Media news & updates in an expert-hosted roundtable session & make local business connections.
Coffee & pastries will be provided for all attendees – just grab your ticket and meet us there!
We hope you'll take advantage of these informal & relaxed coffee morning to give a much needed Social Media boost to your business.
The hashtag for our coffee morning is #TweetOverCoffee – we'd love to you talk about it across your Social Media accounts! Tweet us @IntrotweetUK when you buy your ticket & live tweet throughout the event!
See you soon – book here! 
Laura & Pete