We are so excited to share with your our Introtweet December offer! This is open to current & new clients & is PERFECT if you are interested in our Social Media Workshops for your business.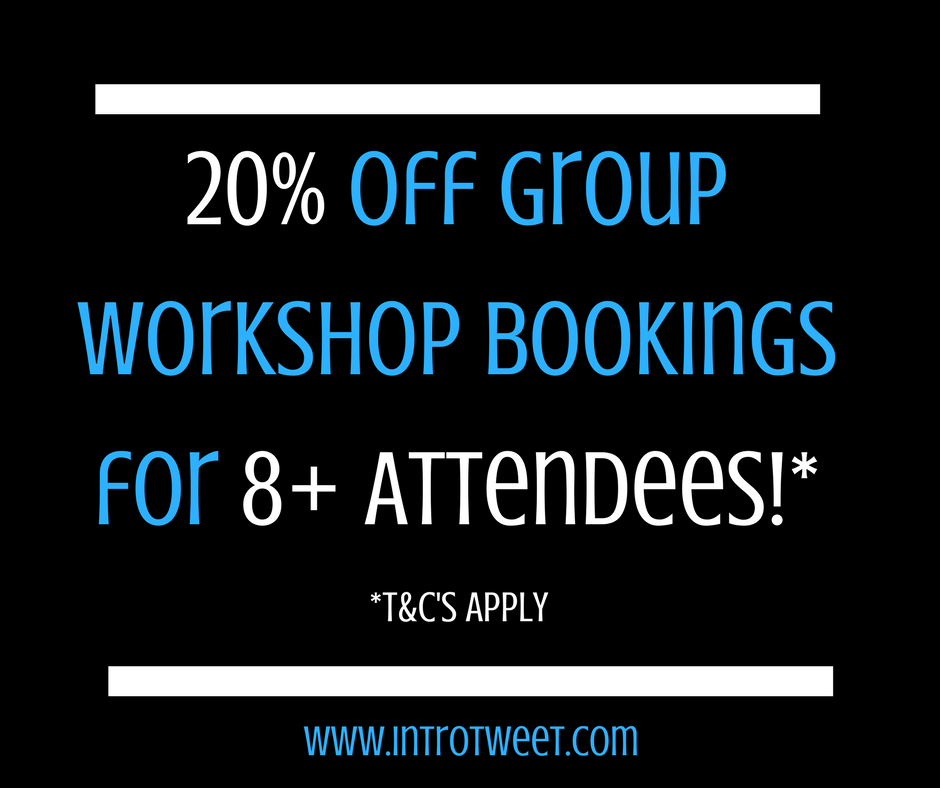 Our offer means you can enjoy 20% off a group workshop booking! Please get in touch at hello@introtweet.com to learn more about this & the next steps to be taken if you would like to proceed.
We can't wait to hear from you & help you maximise the potential of Social Media for your business.
T&C's:
*Payment needs to be made upfront upon booking
*Offer is valid for December ONLY but workshops can be booked in to 2018.
*Entitles you to 20% off a Social Media Workshop booking when booking for 8 or more attendees at £70 per/person for a three hour workshop & £90/person for a full days workshop